Welcome to OsteoStrong Cahaba River! We would like to invite you to experience, first-hand, the Ultimate Bio-Hack

®

!
ABOUT OSTEOSTRONG CAHABA RIVER
OsteoStrong is a unique place where you can go to improve your overall health by focusing on the one thing we all have in common: a skeletal system. At the OsteoStrong Cahaba River Center, we will work with you to help you experience a positive change to your skeletal system you will see and feel as you improve your bone density, muscular strength, balance, and overall health!
TEAM

OSTEOSTRONG CAHABA RIVER
Matt & Ashley Laird
Matt and Ashley Laird live in Hoover, AL with their 4 children. Matt has a background in athletics as a former collegiate football player and cheerleader.  Ashley grew up in a military family and attended the University of Alabama where she earned her degree in accounting.  They both have a passion for health and wellness as well as helping people create long lasting health.  Both Matt and Ashley have family members who suffer from bone loss and other disorders of body deconditioning, and that is what drives their passion for Osteostrong.  They believe that Osteostrong will greatly benefit the entire Birmingham community, and they are looking forward to serving you.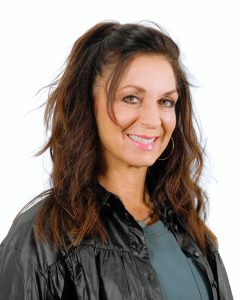 Sandy Colvin
Former Personal and Group Fitness Trainer Sandy Colvin joins our team after 8 years of managing a fitness facilityand is ready to bring her passion for all things BioHacking to our center!
Fun Fact: Sandy has won two World Championships in the sport of Kettlebell and a 4 Hour endurance event put on by Guinness record holder for World's Fittest Man.
"The events that we host around the world have been named some of the "Most Extreme Fitness Tests in the Nation." When I first met Sandy, I wasn't sure just how she would do at an extreme outdoor military style event. Needless to say, with her drive, determination and never quit attitude, she not only completed our 4 Hour GUT CHECK event, she won it as well. Have to admit, it was motivating as well as inspiring to watch her compete. Like Rocky, she has that eye of the tiger."
– Joe Decker "Guinness World Record Holder, 'World's Fittest Man' and 2x Spartan Death
Race Winner."
Come let Sandy show you around our center!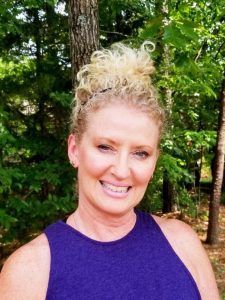 Gayle Watkins
Gayle Watkins is originally from Ft. Lauderdale, Florida and has called Birmingham home for the last 30 years. After semi-retirement from the apartment industry, Gayle decided to venture out of her comfort zone and do something that she has always wanted to do. Having the time and with a desire to follow a healthy lifestyle, she decided to get her teaching certificate and is trained in mat Pilates, Exo Chair, Reformer, Cadillac, Spring Board, Spine Corrector, Reflexiv Yoga, Pilates Suspension Method and TRX. As an Osteostrong session coach , Gayle is excited to brighten your day and guide you through our Spectrum system helping you to become as strong as possible.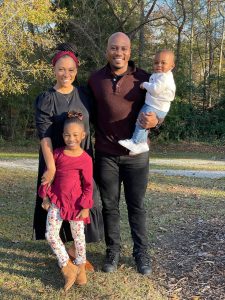 Deshawn Edwards
Deshawn is a positive, motivational, energetic personal trainer with over five years of experience in performance training.
As a former collegiate athlete, Deshawn understands the importance of staying healthy & fit in order to accomplish your life's goals. While recognizing that goals change over time and each individual's desires are different, Deshawn has been able to develop programs that promote health, wellness & quality of life to his diverse group of clients over the course of his career.  
He is a NASM Performance Enhancement Specialist, Corrective Exercise Specialist, and a Precision Nutrition Coach with a solid knowledge of anatomy, training techniques and nutrition concepts. 
Alongside the duty of an OsteoStrong session coach, Deshawn will be heading up the X3Bar Strength Program inside our center.
We are very excited for you to meet this strong, sweet soul!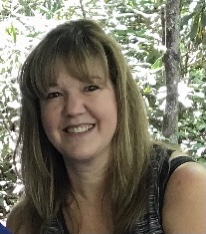 Wanda F Roden R.N.
Session Coach
Wanda is a caring, dedicated registered nurse with over 30 years of full time nursing experience. She has loved helping patients and strives to deliver world-class health care. Certified in Geriatrics, Oncology and Advanced Cardiovascular LIfe Support, OsteoStrong is excited to have her as a full time Session Coach.
"I am passionate about educating patients concerning the need for movement to enhance one's daily well being. There is so much gratification in seeing people increase their health and strength, leading to an enjoyable fullness in life"
Wanda is married and the mother of two children. She is involved in her church and takes joy in helping with ministries to assist the homeless.
Come let Nurse Wanda coach you through an OsteoStrong Session!
STAY TUNED FOR EXCITING NEW UPCOMING EVENTS AT YOUR CAHABA RIVER CENTER!