Welcome to OsteoStrong Carlsbad! We would like to invite you to experience, first-hand, the Ultimate Bio-Hack

®

!
ABOUT OSTEOSTRONG CARLSBAD
OsteoStrong is a unique place where you can go to improve your overall health by focusing on the one thing we all have in common: a skeletal system. At the OsteoStrong Carlsbad Center, we will work with you to help you experience a positive change to your skeletal system you will see and feel as you improve your bone density, muscular strength, balance, and overall health. 
TEAM 

OSTEOSTRONG CARLSBAD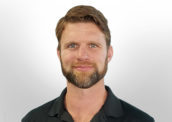 DR RYAN HUMMEL (OWNER)
I have been in the health and wellness industry for over 13 years. With a Doctor of Chiropractic and 1000's of hours in education in wellness, nutrition, lifestyle, etc, I am beyond excited to deliver this product to San Diego County. I truly believe these revolutionary patented machines will transform healthcare. Biohacking is a real thing!! Relative to Osteostrong's short lifespan, there is already very strong research showing it's transformative effects with bone density, strength, balance, posture, type II Diabetes, etc. I cannot wait to see even more amazing testimonies and research coming out in the near future!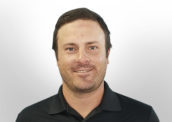 SCOTT STEVENS (OWNER)
Scott Stevens was raised in a small ski town in Idaho. He moved to San Diego in 2005 where he began a career in real estate and development. As a professional, Scott has forged an ascending career in the real estate industry most recently focusing his business on building luxury spec homes throughout San Diego County. After learning about OsteoStrong and the extraordinary results being seen by people of all ages he knew he needed to be part of this groundbreaking new business. Scott looks forward to building the OsteoStrong community throughout San Diego while helping people live healthier happier lives in the process.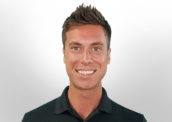 CHRIS CUNNINGHAM (OPERATIONS MANAGER)
Chris Cunningham:
It has always been my passion in life to help and inspire others. I became a youth trainer and mentor when I was 14 which inspired me to pursue a career in physical fitness. I eventually earned my certification as a personal trainer and absolutely loved transforming lives. I am so excited to be a part of OsteoStrong where I can continue to give the gift of independence, strength and good health, with his amazing new technology.
PLEASE CHECK

 BACK
While we do not have any current events scheduled at this time, we will be posting upcoming events here in the near future. Please check back again soon!