Welcome to OsteoStrong Cincinnati! We would like to invite you to experience, first-hand, the Ultimate Bio-Hack

®

!
ABOUT OSTEOSTRONG CINCINNATI
OsteoStrong is a unique place where you can go to improve your overall health by focusing on the one thing we all have in common: a skeletal system. At the OsteoStrong Cincinnati Center, we will work with you to help you experience a positive change to your skeletal system you will see and feel as you improve your bone density, muscular strength, balance, and overall health. 
TEAM 

OSTEOSTRONG CINCINNATI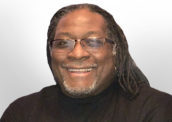 JERROLD WARE
Jerrold is a long-term resident of Cincinnati Ohio. The proud father of three daughters, and one granddaughter. Jerrold's family is lending their support to the growth of this business that helps others in building bones, strengthening muscles, and improving balance.
Recruited out of Northern California, Jerrold enrolled at the University of Cincinnati in 1985 as a student athlete. He majored in Mechanical Engineering while playing on the UC football team. After school, Jerrold soon started a family. He was also pleased to became a firefighter for the City of Cincinnati where he began to move up the ranks becoming a member of the Heavy Rescue/HazMat Squad and Fire Lieutenant and Emergency Medical Technican. In 1997, Lt. Jerrold Ware and his crew were in a 3 alarm fire where together they saved the life of a four-year old girl. Jerrold incurred several injuries in that fire, which rendered him unable to continue as a firefighter and EMT. He then successfully assumed new careers as the head of the City Fire Cadet Program and administrator for the City of Cincinnati, resulting in a combined service of over 29 years.
As someone who has experienced debilitating traumas and spent time aiding others bringing OsteoStrong to the Cincinnati was a natural progression for Jerrold.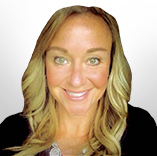 RENE GARVIN
Personal Trainer, Paddleboard Instructor, Health Coach-Ace Certification/Bachelor of Science in Marketing
Personal Bio- After graduating from college with a marketing degree I worked in sales until I had my three children. At that time I decided to stay at home with my kids to raise them. While always athletic, I was starting to understand the struggles of finding the time to take care of myself and stay fit. I started making a commitment to my fitness and very quickly I became hooked. When my last child started school I decided I wanted to help others since I had been able to get into the best shape of my life by making some life changes. My focus now is to help my clients and people, in general, reach their goals whether it's fitting into that old pair of jeans,s to overcoming obesity, relieving pain, building strength, building self-confidence, or helping them get through an illness. My favorite part of my job is when I can actually change someone's life for the better. A year ago today, I was diagnosed with breast cancer and I can say I am now a survivor so this is near and dear to my heart. I understand the struggles and the ups and downs of illness during and post-illness and I'm passionate about learning more to help others.
Accomplishments-
– Half Pig Marathon
– Half marathon Turkey Run
– Bourbon Chase 200 mile relay
– Mini Heart-Cincinnati
– Little Miami Triathlon
– Mason Triathlon
– Several Muddathlon's
– Paddlefit Certified
– Bosu Certified
– Ace Obesity Certified trainer
BONE HEALTH 

MATTERS EVENT
Sept 13, 2018