OSTEOSTRONG

OLD TOWN TUSTIN
Welcome to OsteoStrong Old Town Tustin! We would like to invite you to experience, first-hand, the Ultimate Bio-Hack

®

!
ABOUT OSTEOSTRONG OLD TOWN TUSTIN
OsteoStrong is a unique place where you can go to improve your overall health by focusing on the one thing we all have in common: a skeletal system. At the OsteoStrong Old Town Tustin Center, we will work with you to help you experience a positive change to your skeletal system you will see and feel as you improve your bone density, muscular strength, balance, and overall health!
TEAM

OSTEOSTRONG OLD TOWN TUSTIN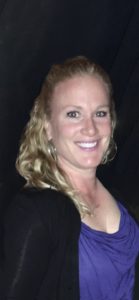 Kristin Francis
Kristin is an Orange County native, she spent 23 years in Huntington Beach and now lives in Yorba Linda. She has an extensive background in athletics. Starting at the age of 5 she was the only girl on every baseball team she was on until switching to softball in high school. She continued playing at the collegiate level, after which she took up recreational ball and played until she was 3 months pregnant. Kristin also spent 7 years coaching high school girls softball while attending and after graduating college at CSULB. She knows how critical being physically active is. Today Kristin spends countless hours chasing her twin toddlers around the house.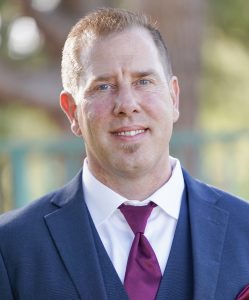 Jim Francis
Jim grew up in Orange and spent the most important years of his youth just down the street from Tustin where he played multiple sports, Jim attended college in Fullerton. Jim has spent 30 years in the electrical contracting industry, which is a physically demanding profession. He has built many commercial projects which include shopping centers and movie theaters throughout California. He recently completed the remodel of Regal Cinemas and Imax at Irvine Spectrum.  He knows the importance of physical health having to stay strong to perform his demanding job duties.
Jim and Kristin have a passion for helping others and an affinity for natural health and wellness. Kristin had a serious health issue right after college that started her journey to find healthy natural solutions to maintain optimal health. Together they enjoy playing golf, snowboarding, fishing and hiking in the great outdoors. They have both had family members with health issues that helped them focus on helping others achieve a stronger healthier lifestyle. They are thrilled to have the opportunity to extend that passion to all of the OsteoStrong members and can't wait to see their lives change from this amazing program.
STAY TUNED FOR EXCITING NEW UPCOMING EVENTS AT YOUR OLD TOWN TUSTIN CENTER!