Welcome to OsteoStrong Greenwich! We would like to invite you to experience, first-hand, the Ultimate Bio-Hack

®

!
ABOUT OSTEOSTRONG GREENWICH
OsteoStrong Greenwich is owned by Allan Grossmann, Wesley Peixoto, and Christine Moffatt. They will put their skills, talent, and passion to bring OsteoStrong to the Northeast.
TEAM 

OSTEOSTRONG GREENWICH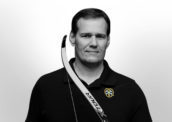 ALLAN GROSSMANN
Allan Grossmann has more than 25 years of corporate experience working for multi-billion dollar companies and small/medium family-owned businesses. When not at work, Allan is a committed Olympic Recurve Archer and an avid cyclist.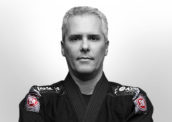 WESLEY PEIXOTO
Wesley Peixoto is an entrepreneur with a diverse business background. An ideas man with a bullish optimism and a never say die attitude, he believes in celebrating creativity, supporting those around him, mentoring up-and-comers and demystifying entrepreneurship. His secret to success is simple: embrace challenges, work hard, and face your fears head on.
Allan and Wesley are proud to become part of the Greenwich community and will work hard to make Greenwich proud of them.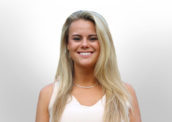 MACKENZIE McMAHON
Mackenzie earned her degree in Health Behavior Science and Public Health from the University of Delaware. She has lived in Connecticut on and off for the past 18 years. With a background in health and wellness, she spent 6 months working at Christiana Care Health System in Wilmington, Delaware, as a healthy lifestyle coordinator and 3 months working for OnPoint Chiropractic in Stratford, Connecticut as an assistant. She enjoys snowboarding, playing tennis, traveling and spending time with family and friends. Mackenzie is very passionate about introducing OsteoStrong to Greenwich. She is excited about being part of a company that will make a difference in the lives of so many people. Helping lead healthy and active lives is a privilege and opportunity that she feels grateful to have.
COMING SOON:

GREENWICH, CT

Event List