FORT MYERS
STRONG
NOW OPEN
BOOK A FREE TRIAL SESSION
Learn the science behind OsteoStrong in our beautiful studio!  Come as an individual or have more fun and bring a friend and experience an Osteogenic Loading session.  End your free trial with a PEMF (pulsed electromagnetic field) or Red Light Therapy.  Your Free trial will last about 60 minutes if you try all the modalities offered.  Please call 239-989-8010 if you have questions or need assistance booking.

  14261 South Tamiami Trail, Suite 17, Fort Myers, FL  33912
  Located in Park Shops at Andrea Lane – Near Bonefish Grille
       w
Studio Hours:
Monday: By Appointment Only
Tuesday: 8:30 am- 5:30pm
Wednesday: 8:00am- 5:30pm
Thursday: 11:00am- 6:30pm
Friday: 8:00am-4:00pm
Saturday: 8:30am-1:00pm
Sunday: Closed
ww.osteostrongfl.com
ABOUT OSTEOSTRONG FORT MYERS
OsteoStrong is not a gym, diet, supplement, pharmaceutical, or medical treatment. We are a wellness studio that uses unique technology that enables you to improve your overall health. We use the most cutting-edge, science-backed technologies available to help you achieve your goals of improvements with bone density, muscular power & strength, balance, functional or athletic performance and overall health.  
THE POWER OF OSTEOSTRONG
Listen to Kristin's story and experience who attends OsteoStrong in Chicago!
"I am BONE solid"
– Kristin O.
THE POWER OF VASPER
Listen to the stories of enhanced recovery and athletic performance
"I sleep much better and just feel so much healthier and stronger overall since beginning to use Vasper. When I do Vasper before my workouts I have some of my best workouts. I can maybe compare it to like a runner's high. It's unbelievable."
Patrick Maleau
NHL, Olympic Gold Medalist
Please call 239-989-8010 if you have questions or need assistance booking.
More Events Coming Soon!!!
TEAM 

OSTEOSTRONG FORT MYERS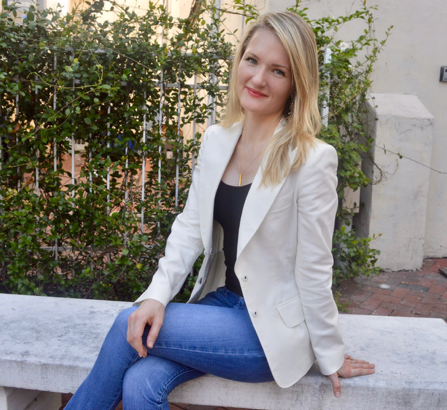 MILA
Mila holds a Doctorate Degree in Physical Therapy with a board-certified specialty in optimal aging. She has over 11 years of experience in wellness and exercise and enjoys working out on a regular basis. After years of working in physical therapy, and learning about body's ability to regenerate and heal, Mila and her husband Greg came across technology used by Special Forces, NASA, world-class athletes including elite NFL and baseball players. They began using it on themselves and were amazed by the quality of the sleep, energy, strength, regeneration, muscle growth, and overall health they experienced. Aiming to share this with their family and their community, Mila and Greg decided to open an OsteoStrong center in Fort Myers.
In her free time she loves trying a new workout, taking road trips with her husband, watching a good movie, and getting together with friends.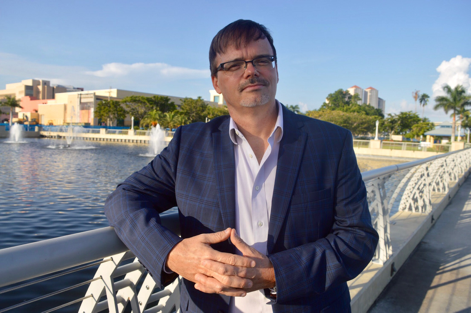 GREG
Greg is a Doctor of Physical Therapy and a lifelong enthusiast of research and science. He often lectures in the community on the topics of Osteoporosis, Sleep, Upgrading Performance, Emotional Intelligence, and Organizational Excellence. He has been a clinical instructor for FGCU for the past 8 years teaching and mentoring graduate students. He enjoys being a therapist, and also teaching and helping others realize their untapped potential. His core belief is that sharing knowledge and skills with one another creates stronger individuals and communities.
In his spare time, Greg enjoys being active, spending time with Mila and his family, going to National Parks, camping and hiking.
TAYLOR
Taylor has a BS in Exercise Science from Ball State University and is a certified ACSM Personal Trainer. She enjoys working with clients hands on to help them reach their goals, improve their quality of life, and become the best version of themselves. She is very passionate about Exercise science and overall health and wellness and enjoys reading research and learning about the human body. She practices what she learns and is consistently working to optimize her own health and wellness and enjoys doing so through diet and exercise. Taylors go to activities include weight lifting, HIIT, and walking her dog.
www.osteostrongfl.com
SARAH
Sarah has a BS in Kinesiology from the University of Rhode Island and is a certified ACSM Exercise Physiologist. Sarah's goal is to continue to make positive impacts on clients by focusing on an overall healthful way of living as she believes there is no greater achievement than to see individuals set out and reach their own goals. Her go-to activities including running, cycling, and paddle boarding. In addition to coaching OsteoStrong sessions, Sarah loves teaching high-energy group fitness classes.