OSTEOSTRONG

GRAMERCY COMMONS
Welcome to OsteoStrong Gramercy Commons! We would like to invite you to experience, first-hand, the Ultimate Bio-Hack

®

!
ABOUT OSTEOSTRONG GRAMERCY COMMONS
OsteoStrong is a unique place where you can go to improve your overall health by focusing on the one thing we all have in common: a skeletal system. At the OsteoStrong Gramercy Commons Center, we will work with you to help you experience a positive change to your skeletal system you will see and feel as you improve your bone density, muscular strength, balance, and overall health!
TEAM

OSTEOSTRONG GRAMERCY COMMONS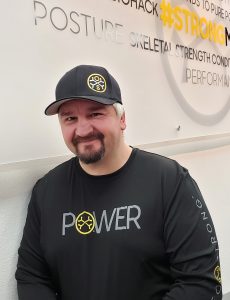 JOHN
Born in the small state of Rhode Island, John always wanted to see more of the world. He got his wish after high school, when he joined the US Navy as a submariner. After serving his country, John settled in Tampa, where he became a well-known athletic photographer, focusing on MMA and Boxing. When opportunity took him to Las Vegas, he experienced the benefits of OsteoStrong first hand. Now part of the team, he's enthusiastic about sharing the improvements in mobility and strength that he experienced without a gym or exercise equipment.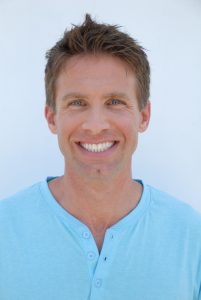 MICHAEL
Michael is a serial entrepreneur and unrepentant bio-hacker who has been passionate about health and wellness since he was a teenager. A lifelong ambassador for weight training and a plant-based nutrition, Michael first learned about OsteoStrong in 2017 while working in franchise sales and development. More even than the unique osteogenic loading system, Michael was impressed by the collaborative culture of the entire OsteoStrong family of franchises, and when offered, he was excited to become part of the ownership team in Las Vegas.
CAROLYN
Originally from Arkansas, Carolyn has lived in Las Vegas since 1975. As a property & casualty insurance agent, she has a heart for working with people and was excited to bring the first OsteoStrong to Nevada with her husband Patrick. Fully trained on the company's patented technology and equipment, she has since led countless people of all ages through the most amazing and transforming health journey of their lives.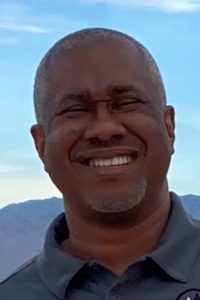 PATRICK
Patrick was introduced to OsteoStrong almost by accident after being admitted to the hospital with blood clot issues. Impressed by the technology, he began to research the company's unique system for developing skeletal strength at any age. With a background in insurance rather than medicine, he was skeptical it could really be as good as advertised, but he reached out and was so convinced of the product's ability to improve health and well-being that he and his wife Carolyn personally invested in the company and opened the first OsteoStrong location in Nevada.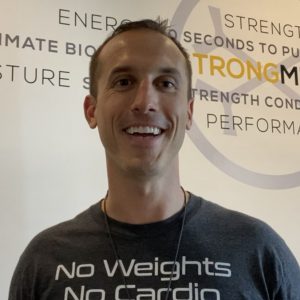 STEVE
As a session coach at OsteoStrong, Steve has a passion for helping members feel unbreakable and seeing them become stronger, more balanced and more confident in their skin. A former college and professional athlete, Steve studied exercise science and kinesiology in college and turned his passion for athletic performance into a career, helping others live healthier, happier, and more energized lifestyles as a certified personal trainer and massage therapist.
After an old baseball injury, Steve struggled to stay in shape for years until he met Dr. John Jaquish, inventor of OsteoStrong. In the subsequent six months, he transformed his body, losing fat, gaining muscle, and enjoying more energy and less pain than he had as a professional athlete. That experience has galvanized his passion for the OsteoStrong system.
STAY TUNED FOR EXCITING NEW UPCOMING EVENTS AT YOUR GRAMERCY COMMONS CENTER!