Listen to Kristin's story and experience at our OsteoStrong Schaumburg and Wilmette locations.
"

I am bone strong!

"
Kristin, Member
OsteoStrong of Wilmette is proud to announce the availability of BioCharger NG sessions!
ABOUT OSTEOSTRONG WILMETTE
OsteoStrong is a unique place where you can come to improve your overall health by focusing on the one thing we all have in common: a skeletal system. At the OsteoStrong Wilmette Center, we will work with you to help you experience a positive change to your skeletal system you will see and feel as you improve your bone density, muscular strength, balance, and overall health. 
StrongTalk: Thursday, 10/27 @ 7:30pm
Self-care Strategies for Easing Through Menopause and Post Menopause
Everyone woman dreads hearing the word "Menopause". We all go through it but not everyone knows how to manage it well.
In this talk you will learn about:
How to embrace yourself and life as you move through another season of your life

How the stressors of life can affect menopause, and post menopause

How to manage the stressors of life that can affect menopause

How self acceptance and self love can help to improve your well being

How to use mindfulness in everyday life for better relationships with your body, your loved ones and even your food.
Must Watch Webinar With RPG February 21, 2022 at 7:00pm CST
Please join us for an informative and inspirational webinar with RPG's CEO Chris Capozzoli.  Chris will tell us why he started RPG as well as review their amazing products which changed his life, as well as many of their subscribers.  Using the highest quality ingredients combined with breakthrough research, RPG produces nutritional supplements position your body in the optimal state to heal itself.
Click on the link below to join the webinar on 2/21/2022 at 7:00pm CST
Passcode: OSTEO
COVID-19 Update – April 28th, 2020
As an essential business of Illinois, we are excited to announce Wilmette OsteoStrong will be opening on May 2, 2020.  Initially, we will open with a limited schedule consisting of Tuesdays, Thursdays and Saturdays.  Your center manager will be reaching out to schedule your appointments.  We will be booking single appointments every 30 minutes.  Please refer to the email sent to all our members for safety protocol we will be following.
Check Out Our New Hours!!
Address : 126 Skokie Road, Wilmette IL 60091
Hours:
Tuesday and Thursday  9:00am – 7:00pm
Wednesday 9:00am – 5:00pm
Friday 9:00am – 1:00pm
Saturday 8:00am-12:00pm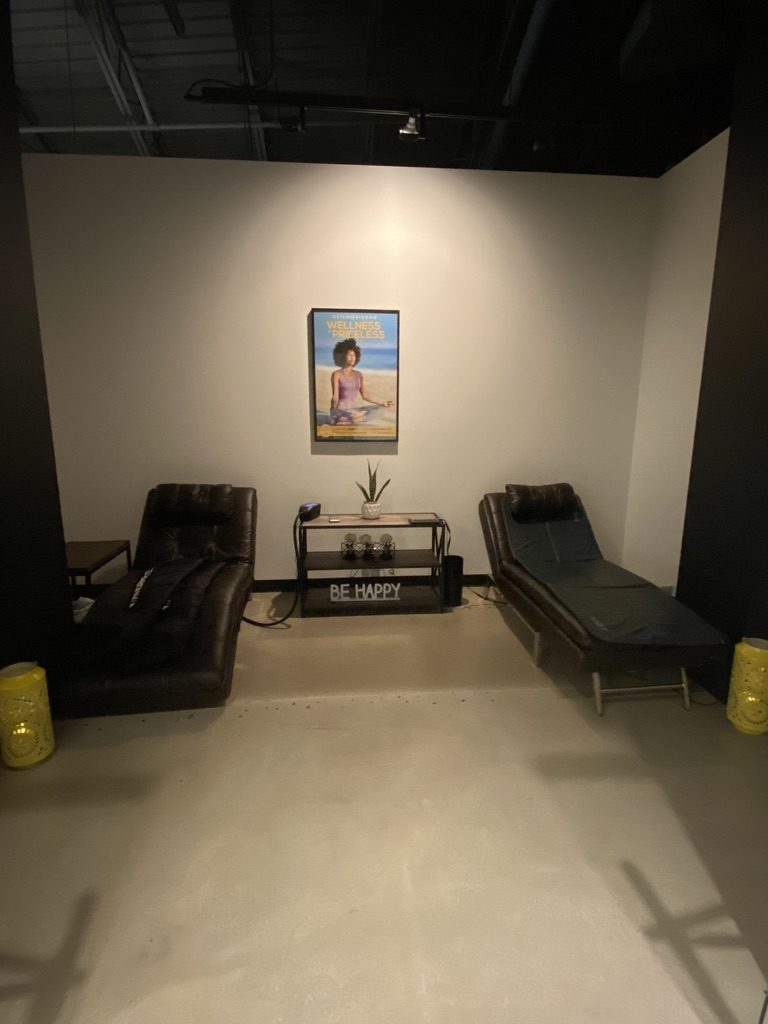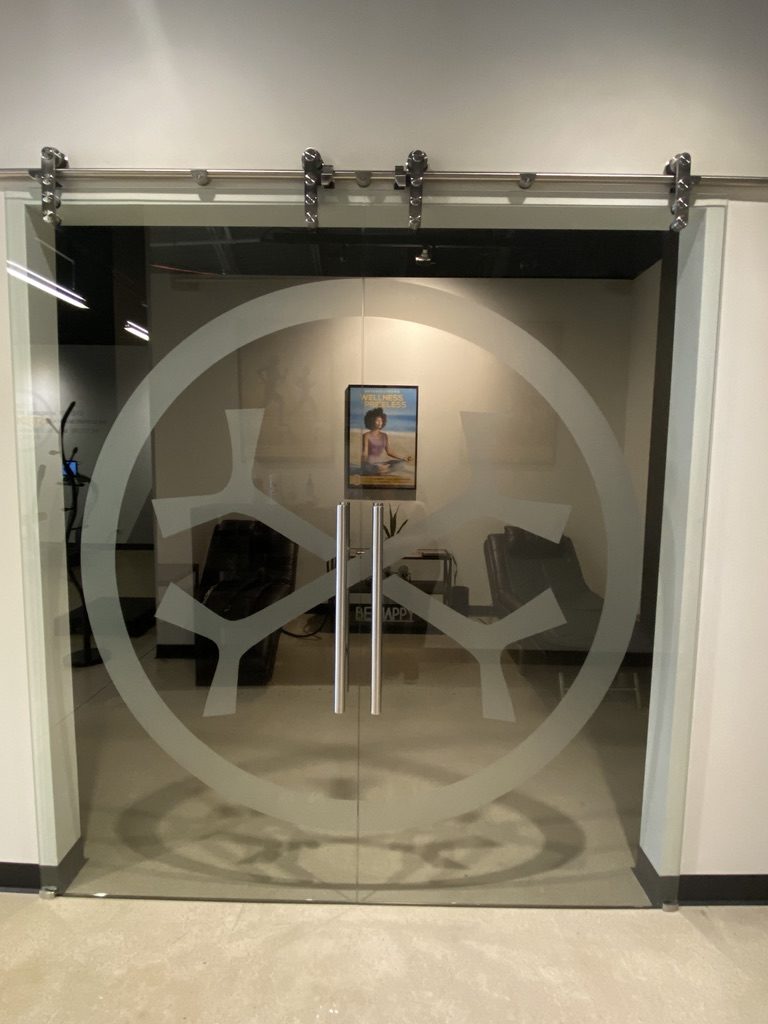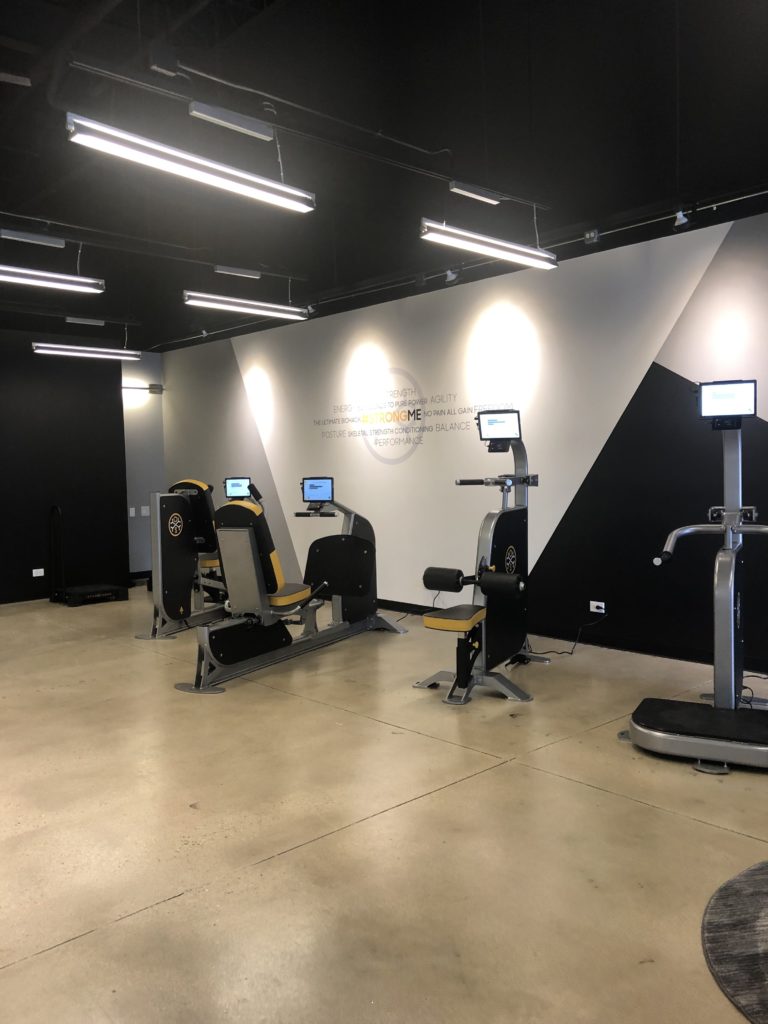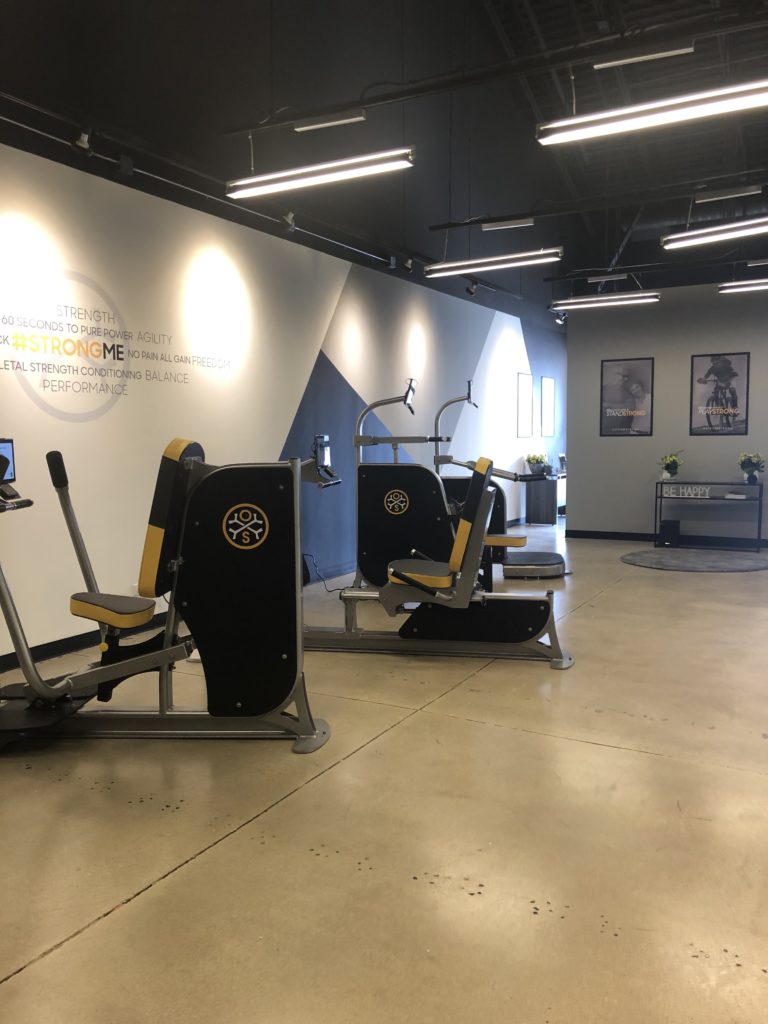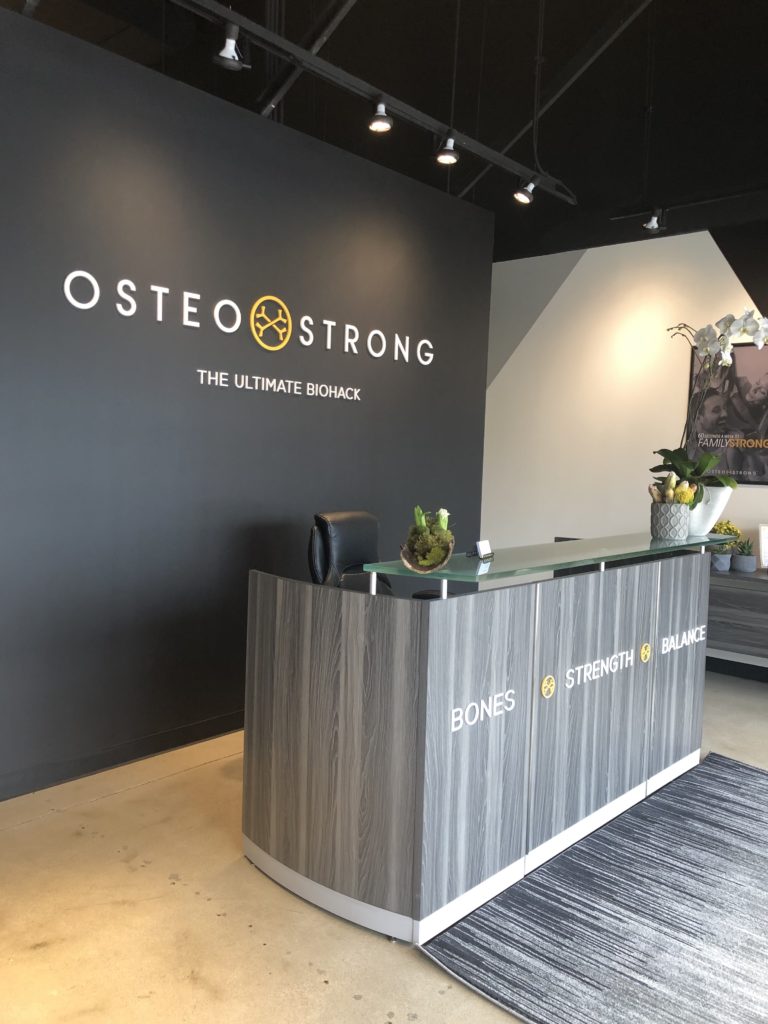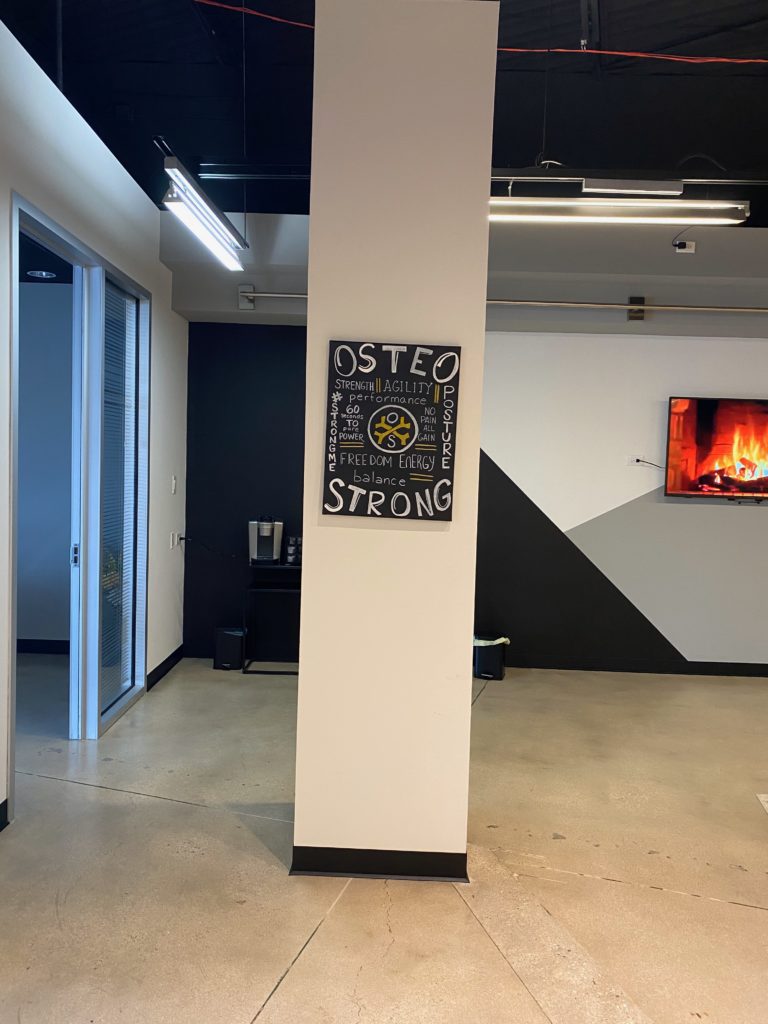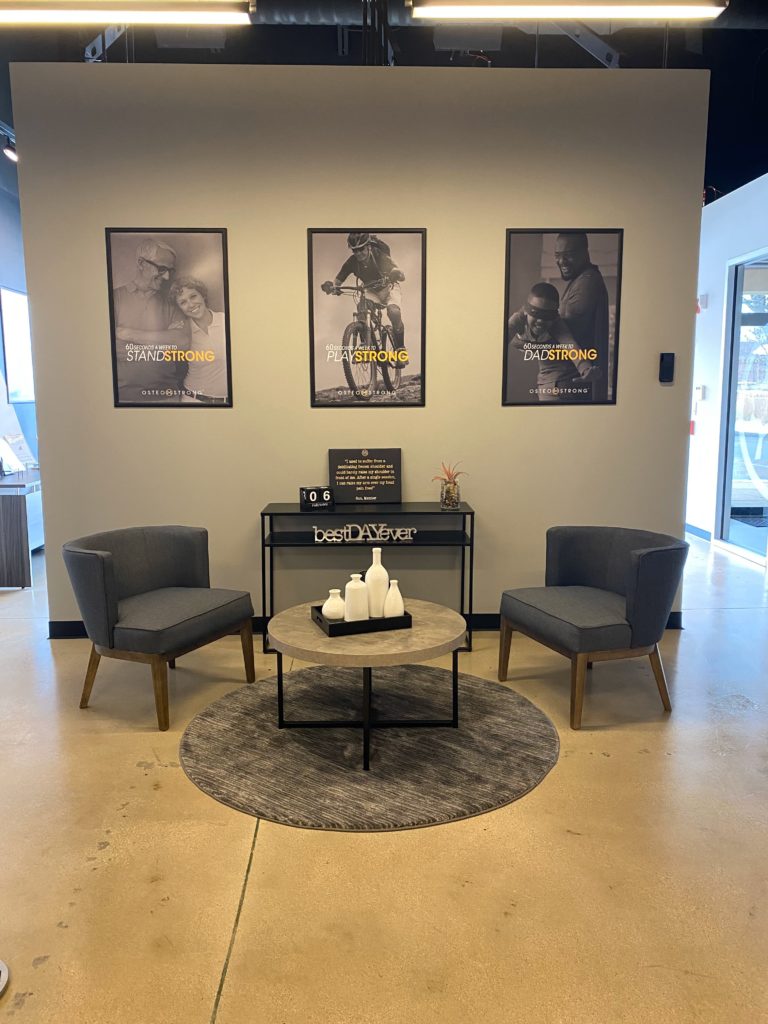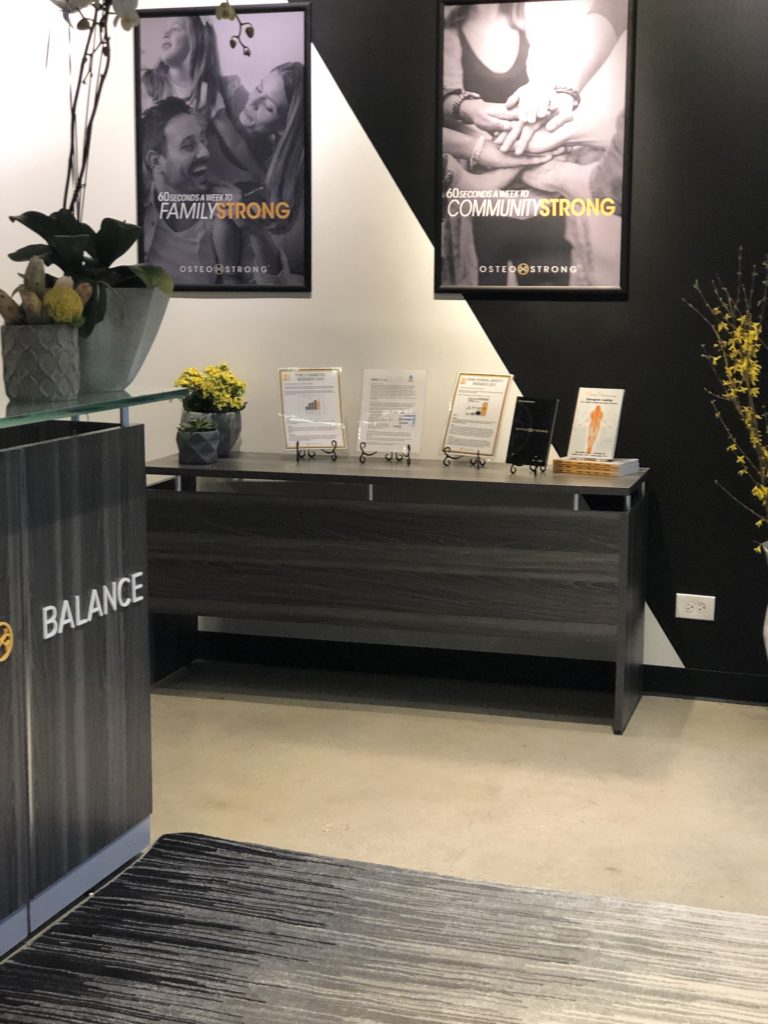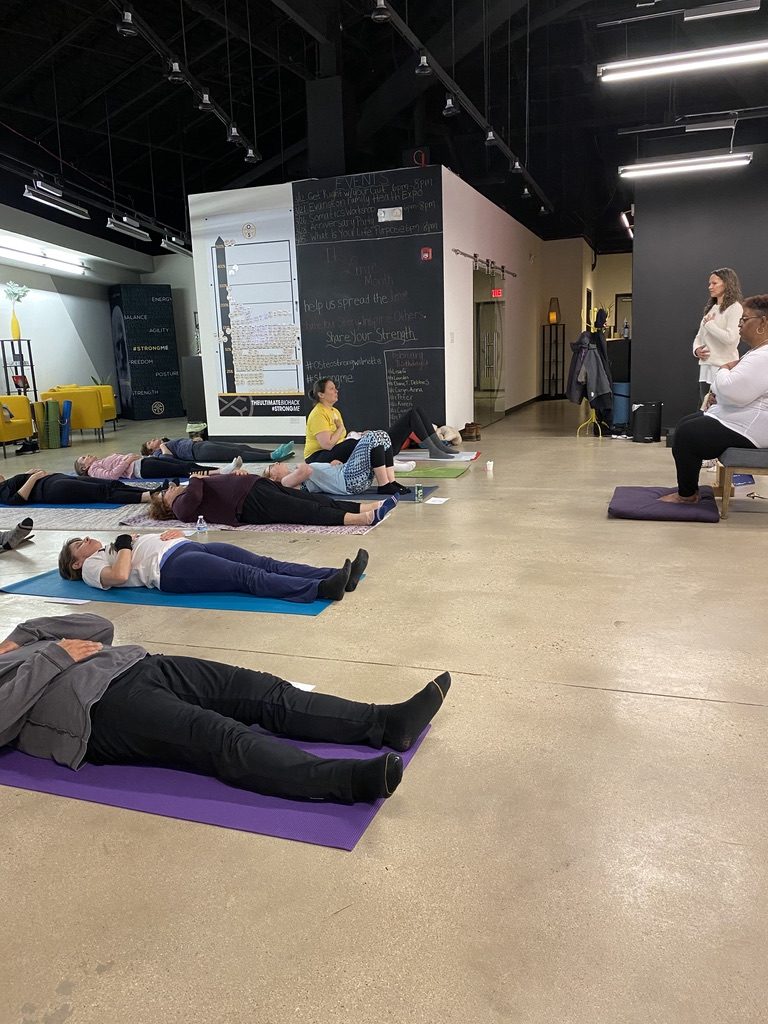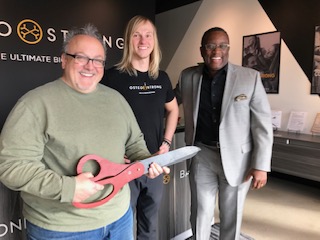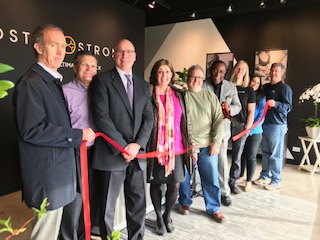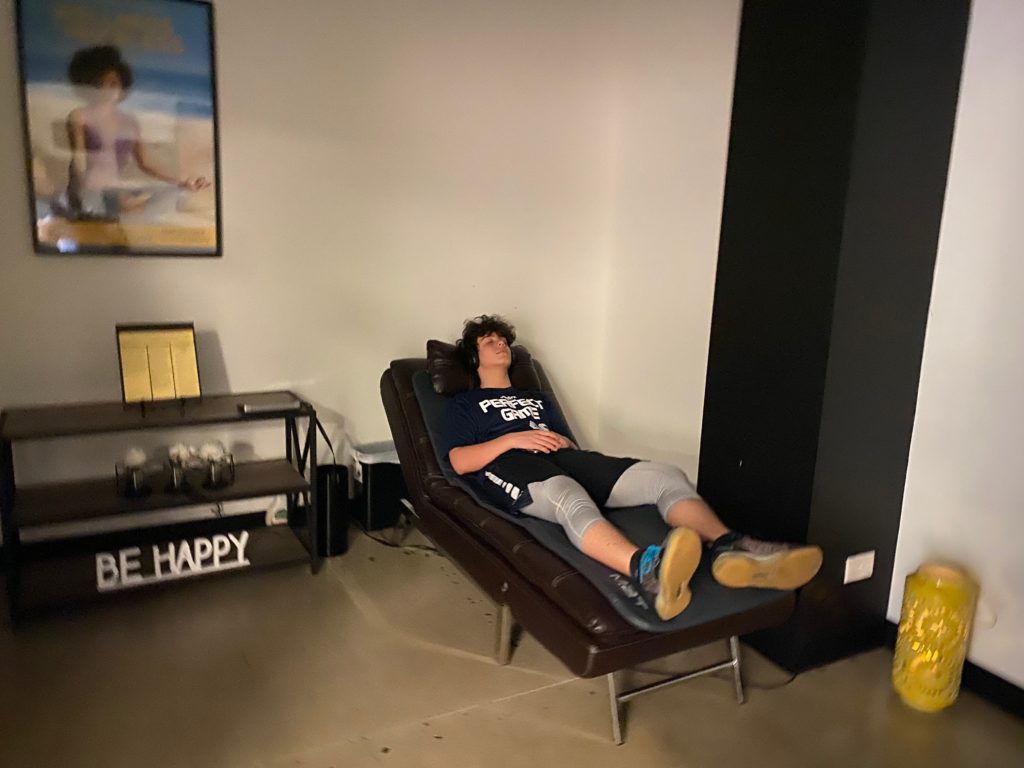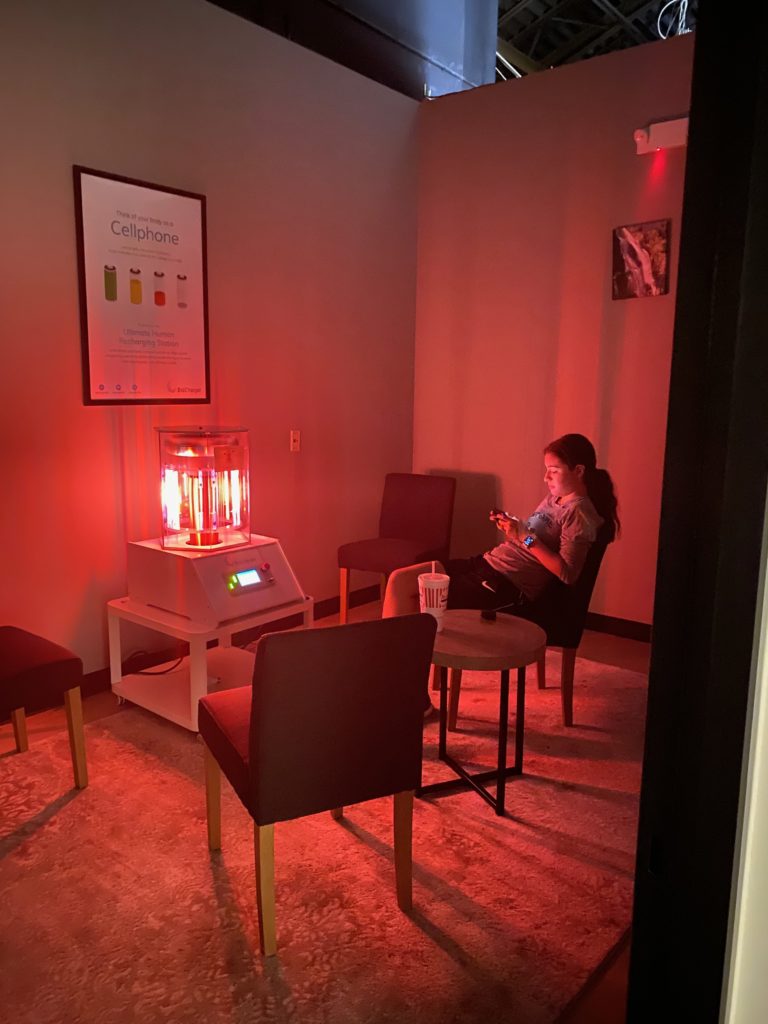 TEAM 

OSTEOSTRONG WILMETTE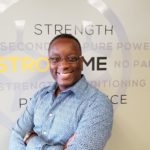 LYNDON SUMLIN
In addition to being an OsteoStrong center owner in Chicagoland, Lyndon is also VP of Operations for the company. His previous career includes 16 years in the Communications industry, largely in sales management and business development; and 20 years in the not-for-profit sector teaching, counseling, and supporting missionary work. While Lyndon holds degrees in Business Communications and Theology, his real passion is very simple, improving the lives of those in his community mentally, physically, and spiritually! It's not all about work; Lyndon's hobbies include fitness, reading, and helping others via community enrichment and support like serving as a board member for Center for Health Services-providing vital healthcare services to families in need.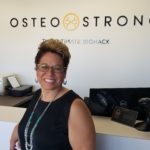 VICKY SUMLIN
Vicky is very active in community outreach and family enrichment. She is a a dedicated wife and mother with an educational background in Public and Environmental Affairs as well as Theology. Vicky's hobbies include any and everything supporting and strengthening her family, which lends itself to helping other families as well. On any given day, you may find Vicky in the OsteoStrong center engaging with members, decorating, or simply adding to the joy that permeates the place.
Vicky and Lyndon have been married for over 28 years and have two wonderful teenage children. As their daughter once observed about OsteoStrong, "You didn't start a business, you expanded our family."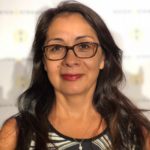 CARMEN MALIZIA
A founding member of the OsteoStrong Wilmette and Schaumburg Illinois centers. With a degree in Communications from the University of Illinois, Carmen has spent 25 years helping running back office operations at various companies as well her husband's, in addition to raising two wonderful children. Carmen's interest in wellness, exercise and yoga led her to quickly embrace the OsteoStrong way of life. After researching Osteogenic loading and its benefits, she soon recognized the power of OsteoStrong and takes an active role in the two OsteoStrong locations.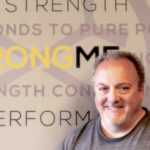 MARC MALIZIA
A founding member of the OsteoStrong Wilmette and Schaumburg Illinois centers. A MS in Telecommunications and a BS in Computer Science & Mathematics, Marc has spent 30 years in the IT field. He is also co-owner of RKON Inc. for the last 20 years, a computer, cloud based managed service provider. Marc's interest for homeopathic healing, wellness, fasting and Keto lifestyle lead him to OsteoStrong. Joining as a member in January of 2018 to better his own quality of life, he soon realized the power of OsteoStrong and his desire to be a part of a movement that helped people live a better life. Marc quickly went from member to co-founder in April 2018 with Lyndon Sumlin.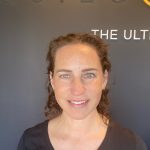 JEN GRANT
Jenn comes to OsteoStrong with an HCI certification in Nutritional Health Coaching. Along with her RRCA certification, Jenn coached privately for several years before joining OsteoStrong, helping women learn to love their bodies, loose weight and move!  Jenn is passionate about helping others feel good, get healthy and feel strong. She believes in empowering others to get healthy by showing them that there are many paths to get healthy.  Jenn is a mom of two boys, loves getting out in nature and traveling. In her free time she can be found with a good book or learning something new.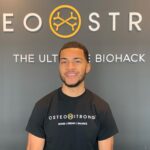 GABRIEL

CHEEKS

With a great desire to serve others, Gabriel came to OsteoStrong because he believes his purpose is to help better the lives of others. He has a strong passion for science-based research and continues to use his knowledge to help others improve in areas of wellness. In his free time, Gabriel does sport specific training for track and field events. He also enjoys reading, games, movies and good conversations with family and friends.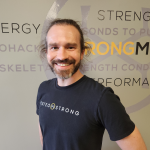 CHUCK STEINMANN
Chuck Steinmann is a health coach, a bodyworker, and a session coach at OsteoStrong.
Chuck has trained in NLP, Craniosacral Therapy, and Resistance Flexibility. He has also pursued studies in a wide array of health topics, including the dietary and healing practices of traditional cultures, the body mind connection, and, the of use modern technology for health optimization, known as biohacking.
 In his spare time he enjoys family time, traveling, learning, feeding people, and being a guinea pig for biohacking self-experimentation.