OSTEOSTRONG

MORNINGSIDE SOUTH
Welcome to OsteoStrong Morningside South! We would like to invite you to experience, first-hand, the Ultimate Bio-Hack

®

!
ABOUT OSTEOSTRONG MORNINGSIDE SOUTH
OsteoStrong is a unique place where you can go to improve your overall health by focusing on the one thing we all have in common: a skeletal system. At the OsteoStrong Morningside South Center, we will work with you to help you experience a positive change to your skeletal system you will see and feel as you improve your bone density, muscular strength, balance, and overall health!
TEAM 

OSTEOSTRONG MORNINGSIDE SOUTH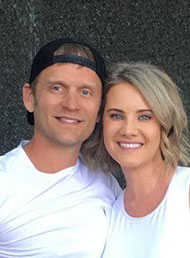 KEITH & NELEIGH RANSCHAU
They have been pursuing health and wellness on a personal level for a number years now and have a strong desire to see everyday wellness an achievable goal for everyone. They are excited for the opportunity to bring the OsteoStrong system to Sioux City and beyond and love hearing how people's increased bone health is helping them live life!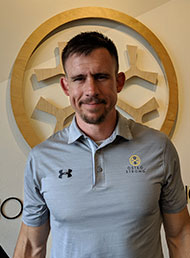 NICHOLAS ANDERSEN
First heard about OsteoStrong in the early summer of 2018…Skeletal strength conditioning and building bone density was a new concept to him. After reading much of the science and meeting many members who had their lives changed through OsteoStrong, he was "in". He appreciates the privilege of being able to partner with Keith and Neleigh on this because they are passionate about investing in others with time, energy, and passion. They all are thrilled to be in Sioux City and are looking forward to having their own stories of better bone health and changed lives.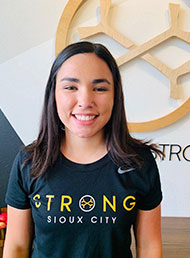 SUZANNA GONZALEZ (Center Manager)
Born and raised in Southern orange county California, Suzanna was a student athlete at Morningside college. In May of 2019, she graduated with a bachelor of science degree. As a former student athlete and now manager of OsteoStrong Sioux City, she looks to follow her passion for helping others by assisting members reach their health and personal goals. Suzanna uses her contagious smile and positive attitude to ensure members have a fulfilling experience at OsteoStrong.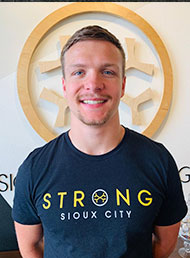 MITCHEL FULTON (Session Coach)
Mitchel is a junior at Morningside College majoring in mathematics teaching, and is originally from Wabasso, Minnesota. Mitchell enjoys golfing, going to the lake, swimming, fishing, and exercising. He loves staying healthy, learning new things, and helping people achieve their full potential and goals. He decided to join OsteoStrong because he felt that it had a very unique and effective approach to helping people reach their bone-density and strength goals.
CHECK BACK SOON FOR SOME EXCITING NEWS ON MORINGSIDE SOUTH EVENTS