OSTEOSTRONG

MORNINGSIDE SOUTH
Welcome to OsteoStrong Morningside South! We would like to invite you to experience, first-hand, the Ultimate Bio-Hack

®

!
ABOUT OSTEOSTRONG MORNINGSIDE SOUTH
OsteoStrong is a unique place where you can go to improve your overall health by focusing on the one thing we all have in common: a skeletal system. At the OsteoStrong Morningside South Center, we will work with you to help you experience a positive change to your skeletal system you will see and feel as you improve your bone density, muscular strength, balance, and overall health!
TEAM 

OSTEOSTRONG MORNINGSIDE SOUTH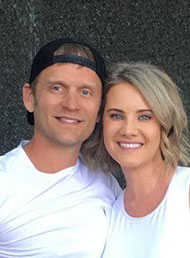 KEITH & NELEIGH RANSCHAU
Keith and Neleigh are Iowa natives and the first owners of the OsteoStrong franchise in Northwest Iowa. They have been pursuing health and wellness on a personal level for over a decade and have a passion to see everyday wellness become an achievable goal for everyone. They believe that OsteoStrong provides foundational bone strength for all ages — from young athletes to mature adults. They are excited to bring the OsteoStrong system to Sioux City and love hearing how people's increased bone health is helping them live life!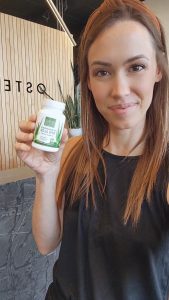 AMBER MUSGRAVE
Amber is a Sioux City native and has a degree in marketing and graphic design. Health and wellness are a number one priority in the way she lives her life and raises her family. Amber joined the OsteoStrong team in 2019. She feels the benefits of OsteoStrong are an effective and wholistic avenue for general health, and it's amazing to have this technology accessible to Sioux City residents. Amber uses her passion for health and her administrative strengths to support members daily.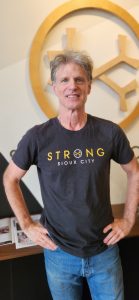 MICHAEL DEIGNAN
Born and raised in the Sioux City area, Michael first joined OsteoStrong in 2019 as a paying member when he noticed his balance was failing. After only a month of sessions his balance was immensely improved, and he was so excited about his results he joined the team as a Session Coach. Michael has 10 years of experience in the fitness and wellness industry. Because of his background in personal training, he believes OsteoStrong gives the essential stability required to build strength. Michael's friendly smile brings energy to the center and makes members feel welcome with each visit.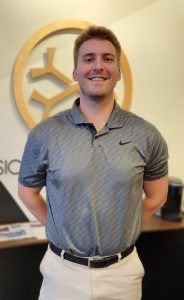 STEVEN STANAGE
Originally from Yankton, SD, Steven went to of Morningside College and received a bachelors in Psychology and minor in Biology from SDSU. As a former college athlete with an active lifestyle, Steven has a passion for wellness, healthcare, and helping individuals meet their lifestyle goals. With his personable and easy-going nature, he is key to OsteoStrong building relationships across the Siouxland region. Family is his number one priority and he loves to route for all MN sports teams. When you're in the center, take note of his shoes because Steven has an extensive sneaker collection which keeps him on his feet to serve our members well.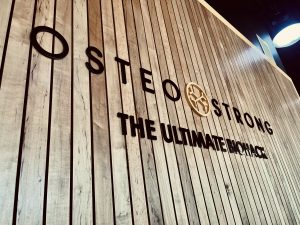 JOIN THE TEAM
Looking for a new opportunity in health and wellness? Join the team!
CHECK BACK SOON FOR SOME EXCITING NEWS ON MORINGSIDE SOUTH EVENTS