OsteoStrong
is a unique place where you can go to improve your overall health by focusing on the one thing we all have in common: a skeletal system. At the OsteoStrong Prairie Center Location, we will work with you to help you experience a positive change to your skeletal system you will see and feel as you improve your bone density, muscular strength, balance, and overall health!

OsteoStrong works for people of all ages by helping you strengthen the foundation of your body, the skeletal system.

In just 10 minutes per week, you increase strength & bone density, improve posture, balance and athletic performance.
OsteoStrong impacts the entire body in many ways using a process known as Osteogenic Loading.
Sessions are quick, painless, and results are measurable and happen quickly.
Science-backed.
Research-driven. Minimum effort. Maximum results.
"Since I was diagnosed with osteoporosis I have dealt with a lot of pain, which led me to take around 6-8 pain relievers every day. After using OsteoStrong for only 6 weeks, I completely stopped using pain relievers and feel no pain during physical activity!" -Patricia B.
"One day I was putting dishes away and I was using my arm that I hadn't been able to lift for the last 5 years. I hadn't done anything different other than start OsteoStrong and I was amazed by the results since my doctor recently told me I would need a total shoulder replacement to see any improvement!" -Mary C.
"After starting OsteoStrong my neck pain has gone away completely and I feel stronger than ever. My balance has also improved and decreased my fear of injuring myself from a fall." -Dave B.
TEAM

OSTEOSTRONG PRAIRIE CENTER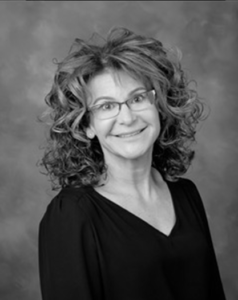 JULIE OWNER
I have been a business owner, entrepreneur and stylist for 30+ years in the beauty industry. I love transforming people to help them feel and look their best and I can watch their confidence soar. I am passionate about building relationships and educating people. When I came across OsteoStrong, and after researching, I quickly realized this was going to improve the quality of life for the busy health conscious professionals I have been working with for so many years! Now I have the opportunity to blend my business expertise and customer service background, with the savvy and fresh approach to wellness that OsteoStrong has scientifically perfected and witness members reaching their pinnacle in overall health and wellness.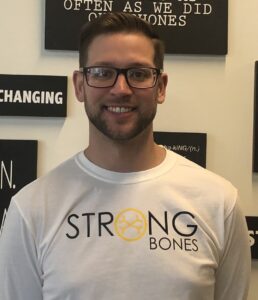 MIKE

TEAM DIRECTOR
I am from Waterloo, Iowa, I received my undergrad in Kinesiology and Health specializing in Exercise Science from Iowa State University. I participated in every sport I could throughout my youth, eventually leading me to being on the hockey team at Iowa State. Knowing that I wanted to be involved in health and fitness and having the desire to help others made pursuing a Kinesiology degree a no brainer.
I moved to Minnesota in 2017 to become a personal trainer and to explore what the Twin Cities had to offer. When I found out about OsteoStrong and how many people they were helping daily, I jumped at the opportunity to join the team here in Eden Prairie.
When I am not at OsteoStrong you can find me attending concerts, sporting events, trying new restaurants, and golfing.
I look forward to meeting and working with you!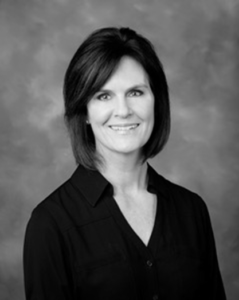 DONNA SESSION COACH
I have enjoyed a healthy and active lifestyle since I was young. As a wife and mom, I am passionate about instilling values of nutrition, fitness & wellness for our family. Now, I'm excited to work as a Session coach for OsteoStrong and it's innovative physiological principles and assists others to reach their optimal health and enjoy life to the fullest.