Welcome to OsteoStrong Upper West! We would like to invite you to experience, first-hand, the Ultimate Bio-Hack

®

!

ABOUT OSTEOSTRONG
Upper West
OsteoStrong is a unique place where you can go to improve your overall health by focusing on the one thing we all have in common: a skeletal system. At the OsteoStrong Upper West Center, we will work with you to help you experience a positive change to your skeletal system you will see and feel as you improve your bone density, muscular strength, balance, and overall health!
TEAM

OSTEOSTRONG

Upper West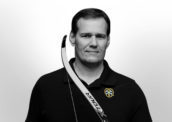 Allan Grossmann
Allan Grossman has more than 25 years of corporate experience working for multi-billion dollar companies and small/medium family-owned businesses. When not at work, Allan is a committed Olympic Recurve Archer and an avid cyclist.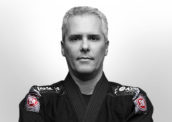 Wesley Peixoto
Wesley Peixoto is an entrepreneur with a diverse business background. An ideas man with a bullish optimism and a never say die attitude, he believes in celebrating creativity, supporting those around him, mentoring up-and-comers and demystifying entrepreneurship. His secret to success is simple: embrace challenges, work hard, and face your fears head on.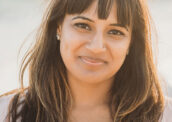 Zeena Gupta
Zeena Gupta, coming from 20 years of public accounting, technology in the corporate and business world, has since moved into the health and wellness space – her lifetime passion! Now, she's loving and learning the journey of starting businesses with amazing people. You can find her with a smile and a quick laugh dancing to all different kinds of music and exploring the world.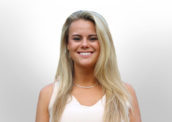 Mackenzie McMahon (Manager)
Mackenzie McMahon has over 5 years of experience within the health and wellness field. She has worked at hospitals and with chiropractors prior to opening and managing the first two OsteoStrong centers in Connecticut in 2018.
OsteoStrong gives members the gift of rejuvenating yourself and allows you to regain the quality of life that you had been accustomed to.
Mackenzie is passionate about helping people live healthy and active lifestyles and is thrilled to bring OsteoStrong to Naples Florida where golfing, tennis and active lifestyles are prevalent.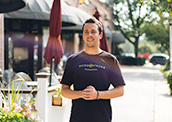 Steve Putnam
As an avid health-enthusiast, Steve Putnam started his journey into health and wellness after graduating from SUNY Purchase in 2018. He helped to launch the OsteoStrong Northeast franchise, opening the first two locations in New England in Fairfield County, CT. Working as a Session Coach at these OsteoStrong locations has helped him to develop his skills as a coach and further his understanding of human physiology. He is extremely passionate about working with members of OsteoStrong Northeast and bringing them the incredible, life-changing modalities that the OsteoStrong Centers have to offer.
STAY TUNED FOR EXCITING NEW UPCOMING EVENTS AT YOUR

Upper West

CENTER!