Welcome to OsteoStrong Westfield! We would like to invite you to experience, first-hand, the Ultimate Bio-Hack

®

!
ABOUT OSTEOSTRONG WESTFIELD
OsteoStrong is a unique place where you can go to improve your overall health by focusing on the one thing we all have in common: a skeletal system. At the OsteoStrong Westfield Center, we will work with you to help you experience a positive change to your skeletal system you will see and feel as you improve your bone density, muscular strength, balance, and overall health!
TEAM 

OSTEOSTRONG WESTFIELD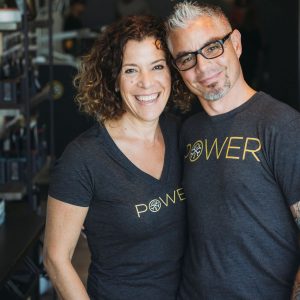 SARAH GLICKEN & ROBERT FRANK
Sarah Glicken
My core belief is that everyone deserves to live in a healthy body. My desire is to empower people to build themselves from the inside out so they can live the life they've always dreamed of! I believe in holistic health. Music is my lifeblood. I rarely go a day without moving my body. My dogs Stella and Enzo rule. Love, above all else.
Robert Frank
I have not come across a technological advancement that has the ability to improve your bone strength, balance, posture and as well as optimize your performance in any level of activity at any age. The impact this biohack will have on your long term health will be appreciated forever. I believe we all have the right to live long and fulfilling lives. Taking care of ourselves is the key. I am a father, an army veteran, an architect by trade and a photographer by design. I am striving to be a better human tomorrow than I was today.