Welcome to OsteoStrong Bend! We would like to invite you to experience, first-hand, the Ultimate Bio-Hack

®

!
Hours:
Saturday                                    8:00 AM   to  12:00 PM
Monday through Friday        8:00 AM   to   5:00 PM
ABOUT OSTEOSTRONG BEND
OsteoStrong is a unique place where you can go to improve your overall health by focusing on the one thing we all have in common: a skeletal system. At the OsteoStrong Bend, Central Oregon Center, we will work with you to help you experience a positive change to your skeletal system you will see and feel as you improve your bone density, muscular strength, balance, and overall health.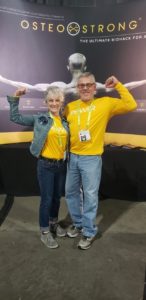 LAYNE & ANNE-MARIE AMOS
Layne Amos: Layne brings thirty-five years as a superintendent, project manager and business owner to the OsteoStrong experience. He is married to Anne-Marie and is the proud grandparent to 6 grandsons. They have lived in Crooked River Ranch since 2011. Layne is a supporter of the Tour des Chutes since 2007. "We are honored to introduce the first OsteoStrong in the Northwest to Bend Oregon," said Layne.
Anne-Marie Amos:  After moving to Bend in 1997 to raise a family and be part of the outdoor community the area offers, Anne-Marie coached the Mt. View Dance team and worked as an in-home caregiver.  She now has 6 beautiful grandsons and a wonderful husband to share the beautiful Bend area with.  Anne-Marie commented, "As a breast cancer survivor I have a great desire to give back to the community that was there for me through my recovery. Bringing OsteoStrong to Bend is my way of giving back."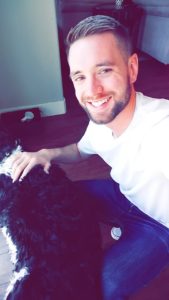 CLINTON HAUGEN
Clint grew up in Madras and currently lives in Bend. His passions are Martial Arts and helping people. As a very active guy Clint saw right away the benefits OsteoStrong can have for both the athlete and the average person wanting to stay healthy. Clint was attracted to OsteoStrong when he saw the opportunity to dramatically affect people's lives, and the opportunity to learn an exciting technology. He has experienced OsteoStrong in his own life with less injuries and improved strength and balance. Clint's past work for the the Parks and Rec and his attention to the OsteoStrong members is a great tribute to his love of helping people. Clint will always greet you with a smile, answer any questions you have and guide you safely through your sessions here at OsteoStrong.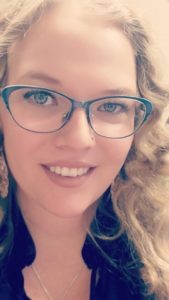 MONTANA HARRIS
Montana grew up in Bend and currently lives in Redmond. In her free time she loves to kayak, camp and explore the outdoors. With a previous background studying nursing and medical courses, Montana's thirst for knowledge, and passion for helping others has excited her about OsteoStrong technology and the benefits it provides. With Osteoporosis running in her family she is excited to use the system for her own health to prevent Osteoporosis, reduce her back pain and improve her balance. With her previous work as an Office Manager Montana brings us skills to run a professional office and keeps us on track in all areas of technology. Montana will always greet you warmly and help you in any way she can with your membership here at OsteoStrong.