Welcome to OsteoStrong Springfield! We would like to invite you to experience, first-hand, the Ultimate Bio-Hack

®

!
ABOUT OSTEOSTRONG SPRINGFIELD
OsteoStrong is a unique place where you can go to improve your overall health by focusing on the one thing we all have in common: a skeletal system. At the OsteoStrong Springfield Center, we will work with you to help you experience a positive change to your skeletal system you will see and feel as you improve your bone density, muscular strength, balance, and overall health.
TEAM 

OSTEOSTRONG SPRINGFIELD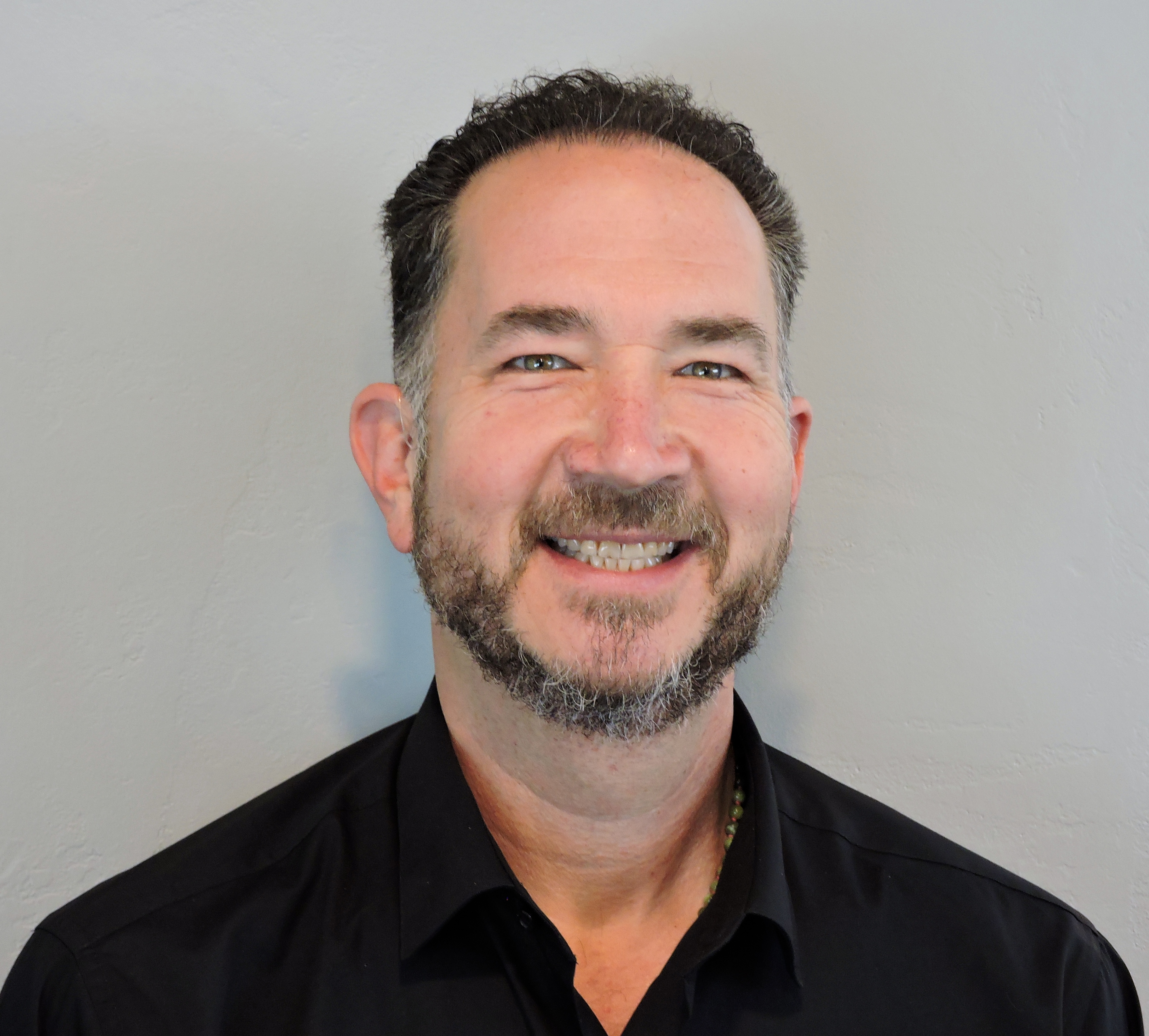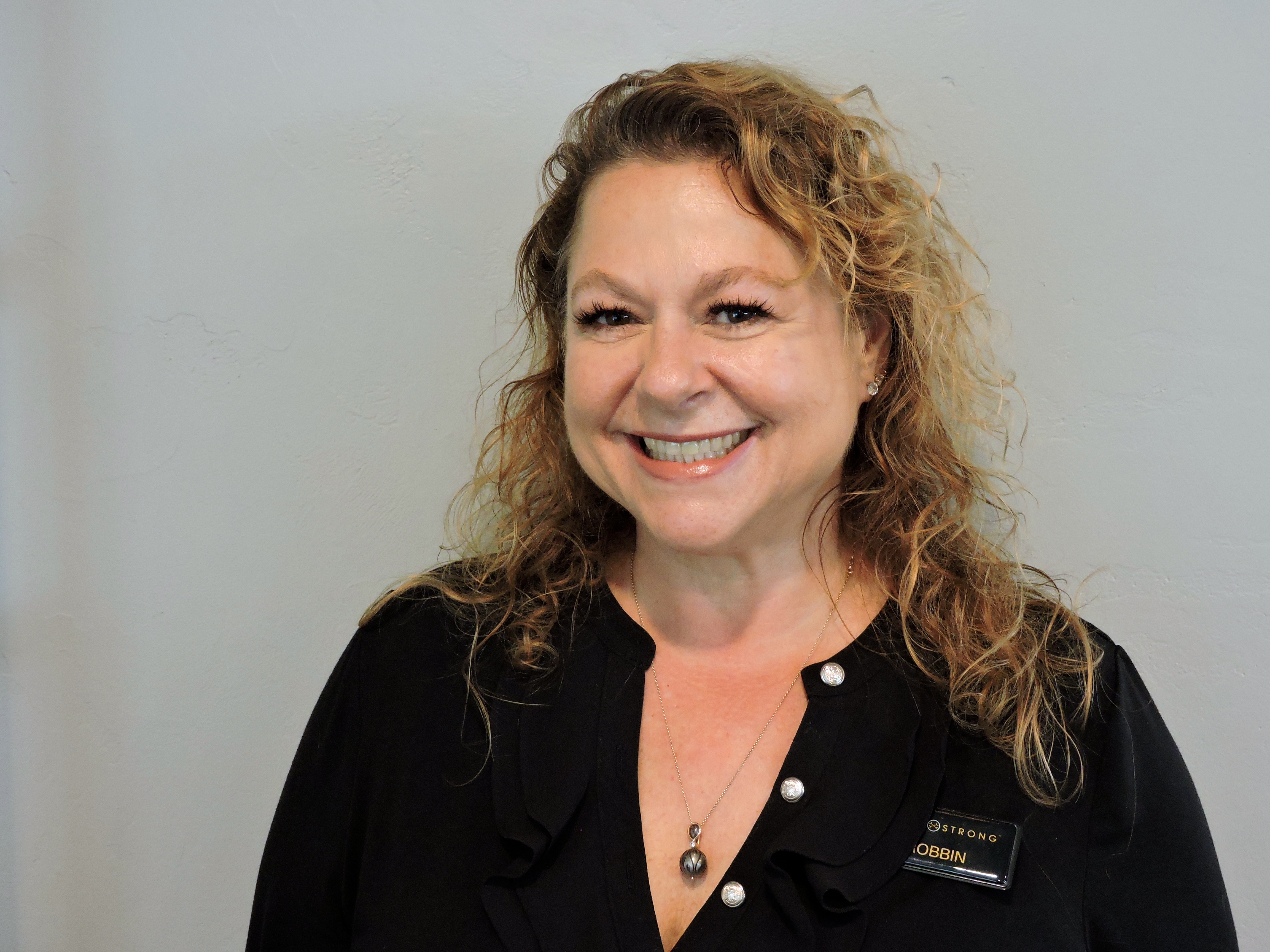 MATT & ROBBIN FREEDMAN
Matt and Robbin Freedman are thrilled to be bringing OsteoStrong to Western Oregon. They are originally from the Hollywood Hills in California and moved to Eugene in 2007. "We absolutely love everything about Lane County and plan on living here forever!"
Matt is mostly retired now, and has a background as a U.S. Marine, a general contractor, and a chiropractor.  Robbin is in her 14th year as an alpaca breeder. Together they discovered OsteoStrong at a Tony Robbins seminar in Singapore. "OsteoStrong seemed too good to be true.  In only 60 seconds of effort once a week you get physically stronger, better balance, agility, posture, and if you're like us you're going to reduce joint and back pain substantially, and this works for everybody.  We knew immediately that we wanted to bring this technology to our friends and neighbors in Lane County."
"Until now there has only been one OsteoStrong location in Oregon, in Bend," said Matt. "And we had been driving there every week to do our sessions. It was a 5 hour round trip to do our 10-minute session, and it's been worth every minute that it took.  OsteoStrong has helped us so much personally, and we're so excited to open our own centers around Lane County."
"Honestly, our personal goals are the same as most of our OsteoStrong members.  We want to remain strong, balanced, and energetic as we age, and nobody wants to be afraid of falls or fractures.  OsteoStrong gives us what we need to achieve those goals."
Robbin's desire is to be of service to others & her family. Being able to work beside Matt and serve her community is a dream come true.
They both love serving the fantastic people in and around Eugene/Springfield and already have members coming from as far away as Portland to do their weekly sessions!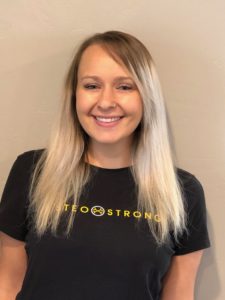 NICHOLE
Born and raised in the Pacific NorthWest, Nichole comes to OsteoStrong with a background as a Registered Medical Assistant and is currently pursuing her certificates as both a Nutrition Coach & Personal Trainer. Her passion for both the human body and overall health makes her feel right at home here at OsteoStrong.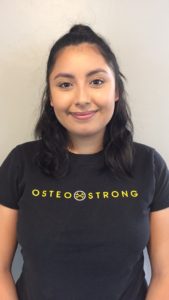 SIRENIA
I am a full time college student pursuing nursing. In my down time I enjoy watching movies, listening to audio books, and attending Broadway musicals and performances at the Hult Center. Here at OsteoStrong I love being a part of a team that helps people take the initiative to improve their overall health, wellness, and way of life.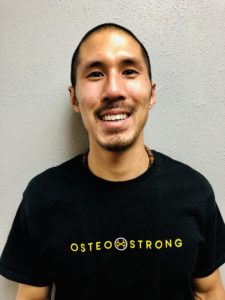 BODHI
Bodhi moved to Eugene in June of 2019 from northern California where he had worked at various health, wellness, and yoga centers in the San Francisco Bay Area, primarily as a yoga instructor. He has also worked in an Ayurvedic herbal apothecary crafting formulas for clients. As a cancer survivor, Bodhi continues his interests in alternative and holistic modalities that create the conditions for the body to activate its own self-healing potential – which is why he was drawn to OsteoStrong. With OsteoStrong he has seen improvements in his balance, functional strength, mobility, and posture in a short period of time. This has been the perfect supplement for his other interests outside of yoga which include martial arts training (Brazilian Jiu-Jitsu), hiking, running, and playing basketball.  He hopes to serve you through your OsteoStrong session today!