Welcome to OsteoStrong Coral Gables North! We would like to invite you to experience, first-hand, the Ultimate Bio-Hack

®

!

ABOUT OSTEOSTRONG CORAL GABLES NORTH
OsteoStrong is a unique place where you can go to improve your overall health by focusing on the one thing we all have in common: a skeletal system. At the OsteoStrong Coral Gables North Center, we will work with you to help you experience a positive change to your skeletal system you will see and feel as you improve your bone density, muscular strength, balance, and overall health!
TEAM

OSTEOSTRONG CORAL GABLES NORTH
JOE LIMARDO
Joe Limardo opens the line of communication between clients, customers, and businesses to get projects done. With over 20 years in both public and private sectors, Joe has experience in management consultation, team building, professional development, strategic implementation, and company collaboration. Joe has managed Tech projects Internationally, has Numeros IT-related certifications, and he is passionate about wellness.  Biohacks are where it's at 🙂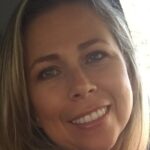 MARISOL SARMIENTO
Marisol Sarmiento-Limardo is a skin care specialist with successful experience in Spain and the United States Combined, Marisol specializes in Wellness technologies and regularly attends national training sessions to showcase new Beauty and wellness tech trends, such as self-service, wellness apps, and people analytics tools.  A strong believer in the power of positive thinking in the workplace, Marisol regularly develops internal wellness campaigns to assist employees with effective mental health techniques. In addition to being an OsteoStrong Office Manager, with over 10 years of experience in Marketing and Sales, Marisol also supports the LatinAmerican sales for OsteoStrong Corporate.
Marisol and Joe have been married for over 22 years and have four wonderful children.  Their children are high performance athletes, therefore they needed to strengthen bones, joints and muscles. One of the reasons Marisol is excited to share the science of OsteoStrong to Coral Gables.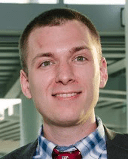 ADAM MOTTESHEARD
Adam Mottesheard is always looking for ways to help people improve, to make the complicated simple, and the difficult easy.
UPCOMING

EVENTS

OASIS

It's time to take a little break in the middle of the week to learn about our technology and socialize!!

RSVP 305-250-2452

Wednesday October 20th.

5-7PM EDT
STAY TUNED FOR EXCITING NEW UPCOMING EVENTS AT YOUR CORAL GABLES NORTH CENTER!