OSTEOSTRONG

PITTSBURGH EAST
Welcome to OsteoStrong Pittsburgh! We would like to invite you to experience, first-hand, the ultimate bio-hack!
ABOUT OSTEOSTRONG PITTSBURGH EAST
OsteoStrong is a unique place where you can go to improve your overall health by focusing on the one thing we all have in common: a skeletal system. At the OsteoStrong Pittsburgh East Center, we will work with you to help you experience a positive change to your skeletal system you will see and feel as you improve your bone density, muscular strength, balance, and overall health. 
TEAM 

OSTEOSTRONG PENNSYLVANIA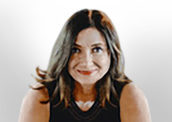 PAMELA WOLFF
Pamela Wolff is proud to bring this amazing technology to the city of Pittsburgh. As a woman, she knew bone health was something to be concerned about, especially after watching her grandmother and mother suffer bone injuries that were life-changing and in her beloved grandmother's case, life ending. "I was determined that I would not suffer the same fate. Once I discovered OsteoStrong and experienced first hand it's many beneficial results, I knew I had to share it with the community that we consider home, despite moving away 25 years ago. OsteoStrong presented the perfect opportunity to return to a very vibrant Pittsburgh with a technology worthy of Pittsburgh's current reputation as a hub for all things cutting edge, in both the medical and technology fields. As a former sales and marketing executive, Pamela is excited to build awareness and understanding of this technology to those members of the community who can benefit in significant and impactful ways.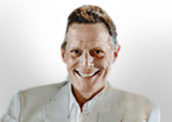 MATTHEW WOLFF
Matthew Wolff spent a good deal of his video career around professional athletes as a professional videographer. At countless games Matt witnessed injuries and at press conferences and interviews, he heard athletes discuss recovery, performance, and retirement. He knew the dedication they had and how driven they were to push performance levels, but he saw frustration too. Matt immediately recognized the benefits that OsteoStrong could bring to both athletes and the many active adults for whom fitness and performance are key drivers. Matt would like to extend a personal invitation to both elite and amateur athletes to come to see first-hand what 10 minutes a week can accomplish. Matt was born and raised in Squirrel Hill and is excited to be opening this location less than 2 miles from his childhood home.
OSTEOSTRONG

PGH EAST
@ PBX TOP GOLF EVENT
UNITED WAY'S WOMEN'S

LEADERSHIP COMMITTEE ANNUAL BREAKFAST

September 14, 2018