Welcome to OsteoStrong Pittsburgh! We would like to invite you to experience, first-hand, the ultimate bio-hack!
ABOUT OSTEOSTRONG PITTSBURGH
OsteoStrong is a unique place where you can go to improve your overall health by focusing on the one thing we all have in common: a skeletal system. At the OsteoStrong Pittsburgh Center, we will work with you to help you experience a positive change to your skeletal system you will see and feel as you improve your bone density, muscular strength, balance, and overall health. 
TEAM 

OSTEOSTRONG PITTSBURGH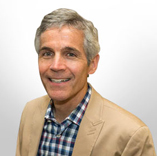 RICH LYNCH
My first career involved moving from one duty station to another for 20 years as a Coast Guard officer. I loved the Coast Guard mostly because its multiple missions are linked by their service to and for others. My second career has involved helping to lead a financial services firm that promotes investment fiduciary responsibility, which essentially entails providing advice that is in the best interest of clients. A financial services colleague that had recently opened an OsteoStrong franchise told me about it, piqued my interest, and after extensive due diligence I decided, along with my family, that we needed to bring the benefits of osteogenic loading to Pittsburgh. The science is rock solid and the more I learned the more excited I became. Interacting with our members and seeing firsthand the benefits they are experiencing is very gratifying. To me, this excellent business venture is also very much a ministry that serves our community. I sleep well at night knowing that our efforts are helping to improve the quality of our member's lives.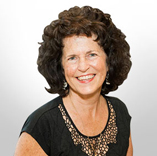 DIANNE LYNCH
I was both disheartened and surprised to receive an osteopenia diagnosis at my 50-year check-up 12 years ago and so I am personally passionate about OsteoStrong. My diagnosis combined with my life-long deep desire to help others was the perfect combination of incentives to become an OsteoStrong owner. Oh, and did I forget to mention how much I love my family and so working with my husband, our son and his wife, our daughter and her husband seemed like such an outstanding way to stay very connected with one another as we all 'pull on the same rope' to build our family business. Two other small 'business' volunteer roles that I have been privileged to serve in have included my involvement in an ecumenical organization that serves our homeless and needy friends in the city (ongoing), as well as managing my parent's healthcare needs and scheduling their caregivers for many years. I am most content, fulfilled and fed when serving in a role that is assisting someone else which clearly makes OsteoStrong a great fit for me! I am more than grateful to God for all of these life experiences thus far and for whatever He has in store down the road!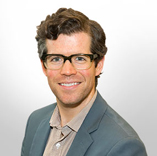 RYAN LYNCH
I love to create. Whether it's blogging, woodworking, songwriting, musical theatre, or a new business venture, I find that I am most fulfilled when I am making an effort to bring something new into existence. OsteoStrong is a perfect example. In 2016, when we learned that the Pittsburgh community lacked access to this miraculous biohack, it didn't take long to realize that this was not just an opportunity, it was a calling. Twelve months and countless family meetings later, we opened in June of 2017 and haven't looked back.
As a lifelong runner, I was personally interested in the benefit of osteogenic loading on my own body. Thousands of miles have taken their toll on my knees, and I was thrilled to learn about the impact on joint health. After several dozen sessions, I can't imagine going back to life without OsteoStrong. It empowers me to do the things I love pain-free.
In addition to running, I enjoy rock climbing, hiking with my sons in tow, church, and figuring out ways to better live in the moment.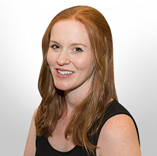 MEGAN LYNCH
The magic of movement has always called to me, but what I really love to do is introduce it to others. As a yoga instructor, I loved to watch people progress and take ownership of their bodies. At OsteoStrong, I get to do the same thing plus so much more. I love talking with our members about their journeys and their wellness goals. Every month, we spotlight a member and tell their story on our blog; interviewing members and writing these stories does so much to connect me to people and the reasons we do what we do.
As a mother to two young boys, physical strength and freedom from pain are important to my daily life. I'm fortunate to have found OsteoStrong for myself; caring for myself helps me care for others.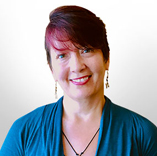 JEN STRATAKIS, MPM, E-RYT 500 YACEP
I have practiced and taught yoga for over 15 years. Since my personal mission is to bring meaningful yoga to as many people as possible, I love seeing my students heal and grow stronger – physically and mentally. OsteoStrong supports that growth. It offers an opportunity to very efficiently build more bone than we can on the yoga mat! Yoga complements what we do here at OsteoStrong – they're both parts of the holistic wellness package.
In addition to my classical yoga teacher training, I have completed training in Transcend Aerial Yoga, Principle-Based Partner Yoga®, Yin Yoga, and LoveYourBrain® (yoga for TBI survivors.) My formal educational background includes a B.S. from Kent State and a Master's from CMU. I love being creative with yoga classes – mixing up themes, venues, music. As long as we are moving consciously and connecting to our breath, why can't we explore and be playful with our practice? Have fun with it!
When I'm not practicing or teaching yoga, I enjoy distance cycling, hiking, and paddleboarding. My husband, Joe, and I love supporting local humane causes.